W W W . S T R U D W I C K . N E T
---
The Sunstruck Forest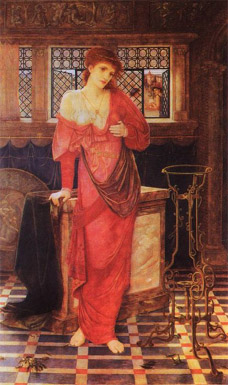 JOHN MELHUISH STRUDWICK
Isabella and the Pot of Basil
---
Strudwick Records 1600-1699
| | | | | |
| --- | --- | --- | --- | --- |
| Date | Name of interest | Subject | Area | Record number |
| 1638 | Robert Strudwick | Licence to sell tobacco | Slinfold, Sussex | B001 |
| 1638 | Ralph Strudwick | Licence to sell tobacco | London | B002 |
| 1638 | Henry Stredwick | Musters | Arundel | B003 |
| 1652 | Henry Strudwick | Iron works/Navy 1 of 5 | Sussex & Portsmouth | B004 |
| 1653 | Henry Strudwick | Iron works/Navy 2 of 5 | Sussex & Portsmouth | B005 |
| 1653 | Mr Strudwick | Iron works/Navy 3 of 5 | Sussex & Portsmouth | B006 |
| 1653 | Mr Strudwick | Iron works/Navy 4 of 5 | Sussex & Portsmouth | B007 |
| 1654 | Mr Strudwick | Iron works/Navy 5 of 5 | Sussex & others | B008 |
| 1640 | Ralph Strudwick | Licence to sell tobacco | | B009 |
| 1678 | Will Strudwick | Navy | | B010 |
| 1683 | Thomas Strudwick | Letter | James River, Virginia | B011 |
---
Source: Public Record Office: C 66/2811
Title: Patent Roll 14 Charles I xiv

18 June 1638

License to Robert Strudwick to retail tobacco in Slinfold, county Sussex: fee paid 30s.
---
Source: Public Record Office: C 66/2823
Title: Patent Roll 14 Charles I xxviii

5 December 1638

License to Ralph Strudwick to retail tobacco in the city of London: fee paid £10.
---
Source: Public Record Office
Title: State Papers Domestic: Charles I ccccvii 29

[1638?]

Note that Richard Bristow and Henry Stredwick usually absent themselves from musters in the rape of Arundel.
---
Crouchland Farmhouse
Picture courtesy of Trevor Strudwick
This next series of records are interesting as they follow on the same subject, that of arming the Navy by way of buying materials from a certain Henry Strudwick of Crouchland in Sussex (which we know is one of the principal farms around Kirdford ownded by Strudwicks from about 1550 to 1700). According to Janet Austin in her book "Kirdford, The Old parish Discovered" the name Crouchland was probably traceable to the family of William Croucher in 1296. Idehurst and Hills Green are two other farms know to be ownded by branches of the Strudwick family around this time, and again in Janet Austins book a local historian, a Mr Kenyon speculates "that it was due to the profits from the production of glass and iron, that they were able to acquire 1,750 acres of land in Kirdford by the middle of the seventeenth century. No other family in the 400 years since, has approached the position which the Strudwicks held at this time."

The site of Idehurst Glass Furnace was found in 1938 and had produced barilla soda glass, which apparently means the site had been working after 1567 (In 1557 a Henry Strudwick of Idehurst left his sons Robert and William, his mansion-house of Idehurst and his 'Glasse House' there with his ovens, irons, and other implements)

Idehurst

Listed in the 1641 Protestation returns for the Parish of Kirdford are 8 Henry Strudwicks! This just shows you how prevalent the families were at this time (out of a total of 13 Strudwicks listed in that Protestation).
[B004]

Source: Public Record Office
Title: Council of State: Day's proceedings

16 December 1652

39. Order, - on report from the Ordance Committee of a contract with Henry Strudwick, of Sussex, for 60 tons of great iron shot, to be delivered into the stores at Portsmouth at £11 10s a ton, and for 600 hand-granades at 2 1/2d a pound, if the State will provide a convoy for the same, - that Council agree thereto, and will take care for the convoy.




[B005]

Source: Public Record Office
Title: Navy Correspondence x1ix 112

28 March 1653
Crouchland

Henry Strudwick to Colonel Morley, Somerset House

Particulars of iron ordnance and shot delivered into the stores at Portsmouth; desires payment, also some old iron to recast.




[B006]

Source: Public Record Office
Title: Admiralty Correspondence 1 60, 61

8 April 1653
Dover

Captain William Billars to Admiralty Commissioners:

Shipped the 209 barrels of powder on board the Gillyflower in the Downs, and 200 men of Colonel Ingoldsby's regiment were shipped at the pier. Encloses account by Mr Delaval of shot delivered by Mr Strudwick according to contract, and of merchant ships supplied and to be supplied with powder and shot. A warrant is required to fetch shot from Arundel Castle to Portsmouth, for supply of the fleet there.




[B007]

Source: Public Record Office
Title: Admiralty Correspondence 1ix 114

12 October 1653
Portsmouth

Thomas Newbery to the Ordnance officers:

Sends account of shot in the stores. Mr Farrendon agrees to make a quantity at 20 marks a ton. Mr Strudwick has shipped 20 tons for Portsmouth, and will ship 30 tons more presently, and hopes to complete his contract for 120 tons by the end of December, as also to treat for 100 or 150 tons more, but no so cheaply as £12 per ton. There are several ironmasters in Sussex who might now be treated with for as much as may be wanted, to be delivered at the water side, nearest to their iron mills.




[B008]

Source: Public Record Office
Title: Admiralty Correspondence IXXXIX 24

9 October 1654

Summary of ten letters received respecting ships at Plymouth, Portsmouth, Spithead, Liverpool and Dublin, also of one from Mr Newbery, that there are 40 tons of iron guns put on shore, and Mr Strudwick has 45 tons for disposal at £5 a ton.


---
Source: Public Record Office: SP 16/451/92
Title: State Papers Domestic, Charles I: Letters and Papers.

Undated [c1640]

Petition of Richard Velley, Ralph Strudwick, William Middleton and William Velley, all licensed to sell tobacco by retail, to the Privy Council. Petitioners bought their licences about six years ago. Now Samuel Wildy who has a similar licence for Lenton near Nottingham, opposes petitioners at the fair in Lenton. Petitioners are fined 20s each. Ask to have the case examined.
---
Source: Public Record Office
Title: State Papers Domestic: Charles II ccccvi 48

24 August 1678

Thomas Ward to Major Braman:
Thanking him for his exceeding kind reception and entertainment of Will Strudwick, and about his private affairs. We talk much of sending over more soldiers and many ships are taken up and much hay has lain on the quays these four days, all which, as they say, are to be landed at Antwerp.
---
Source: Society of Friends Library
Title: John Grave Papers

1 April 1683
James River, Virginia

Letter: John Grave to Samuel Groom

Encloses a paper to be given to the king. Mentions receipt of letters 14 weeks before; one from alderman John Moore, the mayor of London; previous compositions sent to England. Decrease in attendance at Pagan Creek meeting since the tryall now here in Virginia. Visit of Henry Currier. Defection of William Brodie to the parish priest. Encloses letter for Thomas Strudwick.
---
W W W . S T R U D W I C K . N E T
Back to Genealogy index page